laˈjmuʃka\
Hello and welcome!
We are a young couple Laima and Alex, living and working in Stockholm, Sweden. We combined our corporate backgrounds, education in Fashion and Business, passion for design and creativity and this is where Laimushka was born in 2014 — a Stockholm-based independent fashion brand.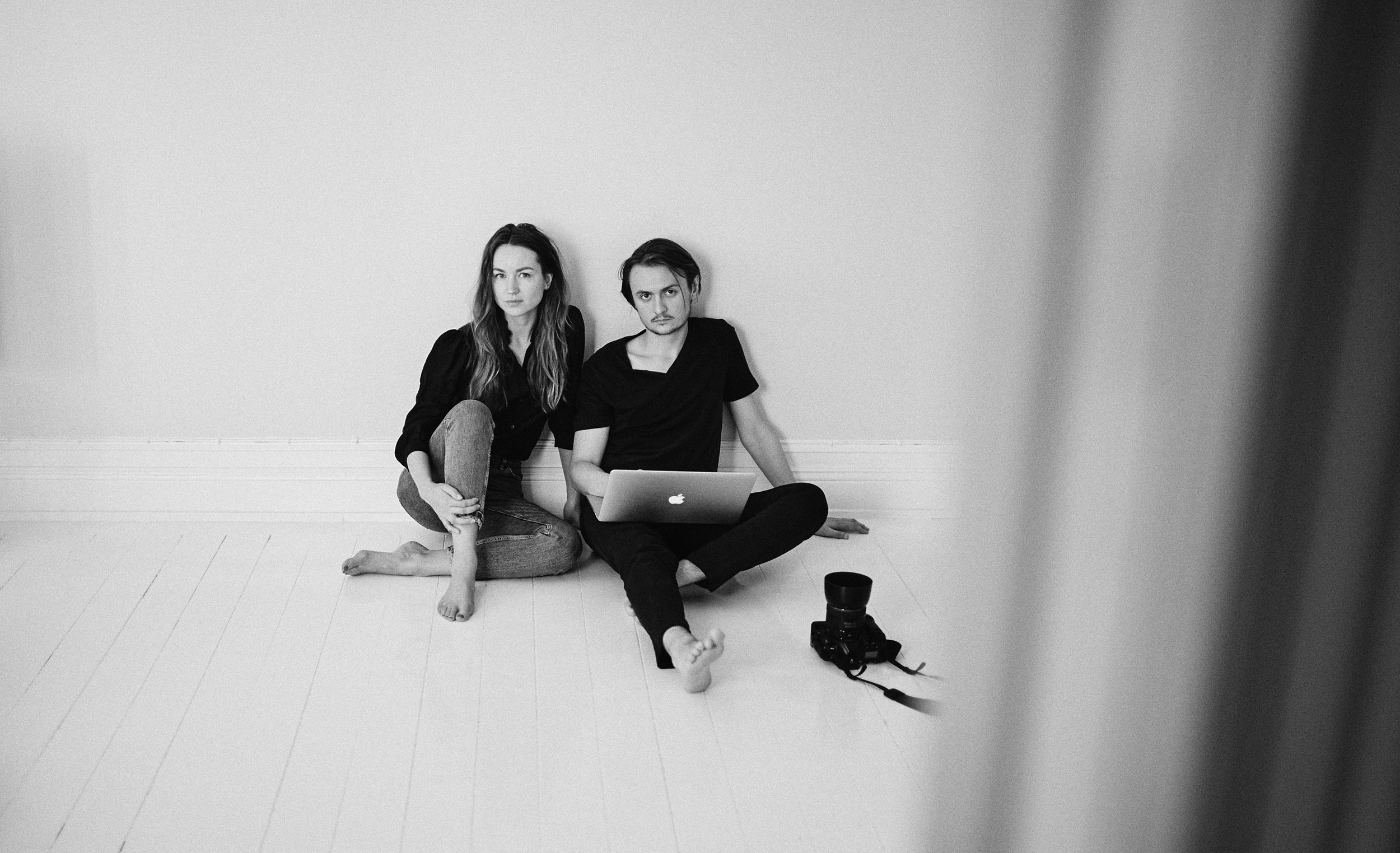 Our Vision
Production
All our designs are proudly handmade in Stockholm. Jewelry and silk purses are created at our own atelier. Whereas, leather goods are skillfully crafted at the local workshop in the heart of Stockholm with hands and decades of expertise of an excellent team.
We focus on a small scale and a pre-order production, which ensures exclusivity of our products and sustainability of business. The local and mindful production assures not only the best product quality control and eliminates the waste due to overproduction, but also helps us to oversee the working conditions of people, who are supporting us in this journey.
Materials
The finest fabrics, accessories and hardware are imported from Italy and France. For our jewelry, we use Swarovski elements and quality brass, which is made by our partners, a family-owned business in Israel.
We wisely select our bovine leather supplier. The partners in Italy are working in compliance with quality certification UNI EN ISO 9001 and UNI EN ISO 14001, which ensures their corporate and environmental responsibility. When produced ethically, leather is one of the most sustainable materials to work with. It is durable and is as a recycling byproduct from dairy and meat industries.
Slow Fashion
With ethical and sustainable business approach in action, we focus on products that are seasonless. We produce our accessories for quality and longevity. We also promote taking a proper care of your Laimushka accessories to ensure your handmade piece will last and prolong your enjoyment. Click here to read the details around the product care.
Inspiration
We are driven by the history of fashion and history in general. Bringing past to present is an exciting exercise. This makes our designs unconventional, feminine and playful with a touch of glamour and dreaminess. The pure stretch of imagination inspired by the interiors and costumesmes of Rococo era, jazz music, post-impressionist paintings and the scent of Mediterranean coastline, beloved Stockholm and Paris.
Yes, we also get a great deal of inspiration from our travels. As globetrotters, we feel the need to translate our discoveries into designs, apply new techniques, mix and match. We are happy to share with you the travel moments on our social media. Click here for Instagram and here for our Facebook page.
Thank you for stopping by and hope you join our journey!