\laˈjmuʃka\
Hello and welcome!
We are a young couple Laima and Alex, who moved to Stockholm from Riga several years ago to turn a new chapter in our live.
Stockholm treated us well and created a momentum for a creative self-realization which we both aspired. We combined our corporate background, education in Fashion and Business, passion for design and creativity and this is where Laimushka was born — a Stockholm-based independent fashion brand.
The first Laimushka bags collection debuted at Riga Fashion Week in 2014 in a collaboration with Latvian women's wear brand M-Couture. Since that, we started our exciting journey in the field of fashion, with continuous experiments, ups and downs, gaining certain recognition in media and establishing our loyal customer base, which keeps us motivated and gently challenged.
Thank you for stopping by and hope you join our journey!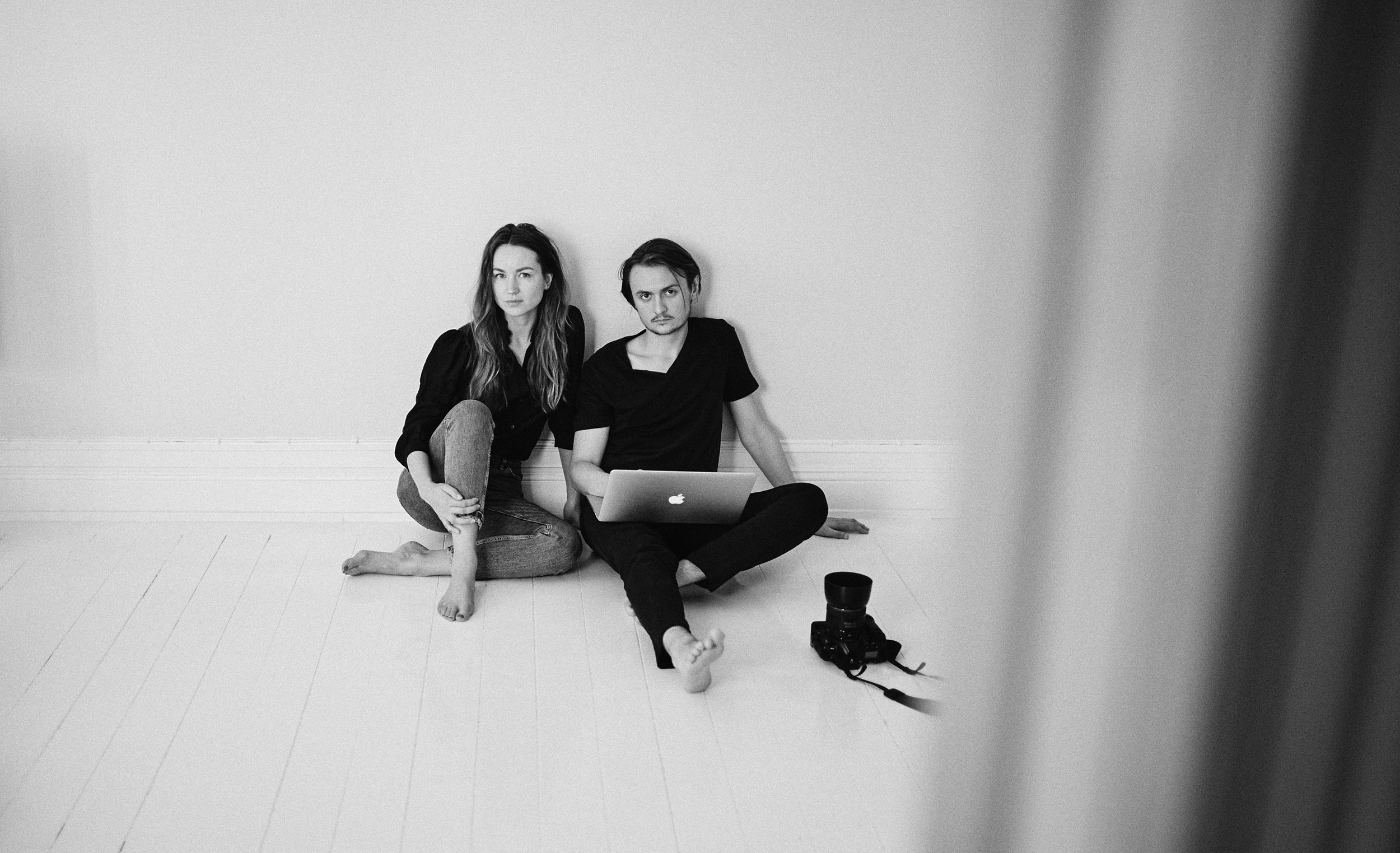 Our Vision
Each bag and fashion jewelry are considered as a design piece to own and cherish. Brands' vision is framed by the use of quality materials, utmost care for detail and precision of craftsmanship. In order to achieve this, the brand is focusing on the in-house production here in Stockholm and cooperation with small and big suppliers mainly from Italy, Latvia, Austria and the United Kingdom.
The aesthetic vision is based on the brands' belief in accessories and their fashion power to shaken up the everyday attire. Your favorite jeans and white shirt can never be the same with the right choice of accessory.
Our designs are unconventional, feminine and playful with a touch of glamour and dreaminess. This is a pure stretch of imagination inspired by the interiors and costumes of Rococo era, jazz music, post-impressionism paintings and the scent of Mediterranean coastline.
All pieces are handmade, thus artistically imperfect, which contributes to their honest origin and the status of statement pieces with a character.
We see the brands' future as a continuous playful surprise and renovation in aesthetics' of female accessories.